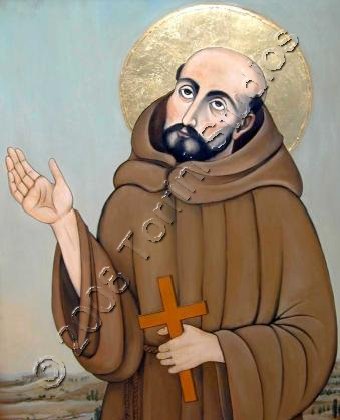 I've been meeting with a spiritual director for the better part of a year, every six weeks, and have been looking for some new directions or something to get passionate about in terms of ministry, growth in spirituality, and the like. Each session has been rich and helpful, except perhaps the one during which I was hopelessly scattered, throwing in items from hither and yon, but my SD was able to make something of that as well.
Anyway, today he really opened some new doors of possibility and helped put words to what I seemed to him to be yearning for:
"You want to gather people into the interior experience of faith."
This rang like a bell as I heard him say it. And it helped me see why I've been sort of halfheartedly inquiring into theology classes at nearby Loyola U Chicago, looking at their Theology M.A. program, looking at other programs that in my mind could be a sort of substitute for seminary, as I'm not thinking I'm called to ordained ministry. He pointed out that no academic program, even in a church-run university or a seminary, is going to teach me how to do what I'm wanting to do: gather people into the interior experience of faith.
That statement gives rich food for thought and needs some careful unpacking in my mind, but my SD also gave me several new avenues to explore besides theology M.A. programs. I'm quite excited and am starting to explore those. I think there may be some courses out there, independent of a full program, that do explore these things. And I'm reminded of a diocesan course in spirituality that introduced me to friends like Julian of Norwich, Egyptian hermits, John of the Cross, and Teresa de Avila, whose lives and examples are well worth reviewing.
Not a complete picture (will it ever be?), but it's thrilling to get more pieces of it. Food for prayer indeed. And TBTG for my wonderful SD.